Experience the pristine beauty of nature without having to sacrifice a luxurious experience
The Jasper House Sri Lanka
What others say about us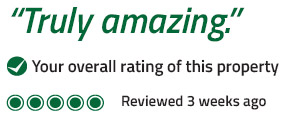 My definition of luxury.
Be careful, there is no AC, no tv, wifi is only available at the reception and dining area, rooms are opened, and it is not fancy but it is exactly what you should came here for. It is calm and voluptuous. There are vegetable gardens, no tv, and the place is respectful of the environment (Water is heated by solar energy, and everything is made for you to be respectful).
You can take surfing lessons (I took my first lesson there, the teacher was amazing as I stoop up on the first attempt), yoga lesson (1:30 everyday at 7:30 and 4:30) which are really powerful. Maybe some of the yoga aficionados are taking themselves a little bit to seriously, but it is ok.
Food is delicious, local, healthy and nutritious.
Staff is caring and really nice. Maybe some service are overpriced but it is ok.
There are tuk-tuk waiting for you outside that can take you anywhere, like Hiriketiya beach which is a great surfing spot for beginners and intermediate.
I don't really think the pool was needed in such a wild space but as the water at the beach of Talalla is a bit rough maybe it is.
The spa is another nice way to relax at Talalla even though, treatments could be more thorough.
Anyway, If you are looking to regenerate, this is the right place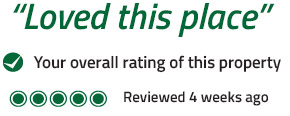 It was my first time in Sri Lanka; and I found Talalla Retreat very special and charming. At first I felt insecure about the "open" rooms, but it turned out to be a very good experience actually. I had to accept the fact that I was to take a shower outside though! In any case, I don't think my privacy was somehow disturbed. My room was on the ground floor though; it must be different if you stay upstairs. Of course you could hear well what was happening around – but that's how it is, wasn't any problem for me. The surroundings are just beautiful. I enjoyed long walks along the beach. Breathtaking. The locals I met were very friendly and curious. Awesome place!
Stayed June 2015, traveled on business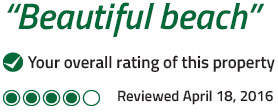 Talalla was far larger than all the other hotels / guesthouses we stayed at during our holiday in Sri Lanka, so the scale and less personal feel came as a bit of a jolt.
Our rooms were very clean and attractive, with fantastically powerful showers and v comfortable beds. Our kids (aged 8 and 10) enjoyed the pool and quickly found other children to have fun with. The beach is beautiful and unspoiled. The waves were very powerful and the water gets deep quite quickly, so the children couldn't swim here – but they had fun playing around in the shallower water.
We ate at the buffet on our first night and we weren't impressed. There was a lot of choice but compared to the delicious Sri Lankan food elsewhere during our travels, this was either bland or badly spiced – and was pretty expensive, as were the drinks. Breakfast was fine.
We stayed for 2 nights and concluded that we're happier doing something more independent than staying at a resort.
Stayed April 2016


Nice and relaxing place with well taught yoga and really good buffet food available in a great location. It is quite a bit more expensive than most places we stayed in Sri Lanka but worth it as a treat for a couple of nights. Be warned that if you want to do the surf camp (looked good from what we saw) you need to book this in advance. No wifi in rooms.
Stayed March 2016, traveled as a couple

A picture tells a thousand words